Welcome to Cancun Picnic!
Your Marriage Proposal planning starts here.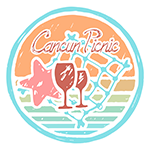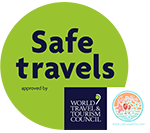 We create beautiful Cancun picnic stylings for any occasion. Celebrate a marriage proposal, birthday or wedding anniversary and surprise your special someone.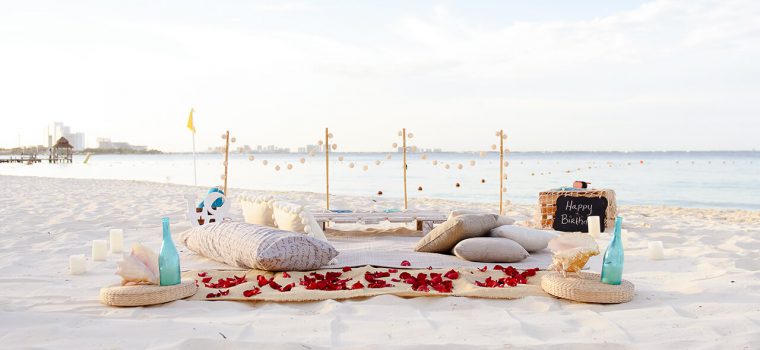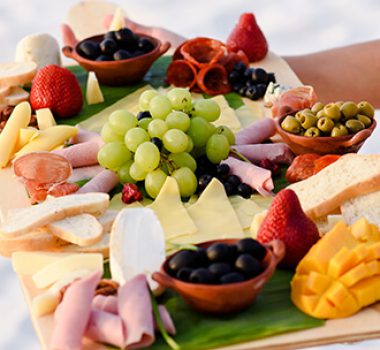 Each Cancun picnic is a romantic setting for two persons on the beach and includes twinkling lighting to set the mood, blanket, pillows and decoration with a custom theme of your choice, mini speaker with a music playlist, bottle of wine or non-alcoholic spritzer and gourmet platter to nibble on.
Customize your Cancun picnic by adding any of our exclusive services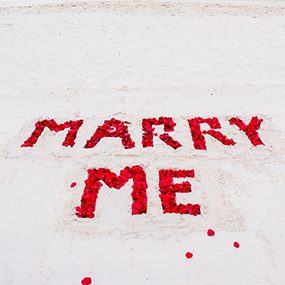 Flowers have the ability to turn even a dull moment into a romantic one. If you prefer having a bouquet of flowers or rose petals letters in the sand with a personalized message, we can have these ready for you during your Cancun picnic.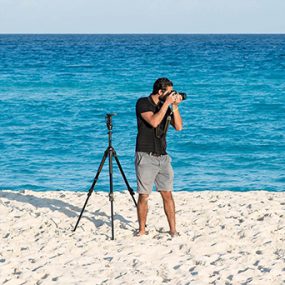 Capturing a romantic Cancun picnic on the beach when you propose to your significant other is always a great idea.  Our photographers can document the moment unobtrusively.
A private serenade with a live musician is as romantic as it gets. We can provide a single guitarist, saxophonist or a group of mariachis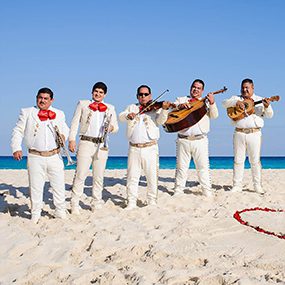 This is a personal favorite for many. If you want to make a statement to pact the moment, our cold sparkler fountains will give a WOW factor to your Cancun picnic proposal.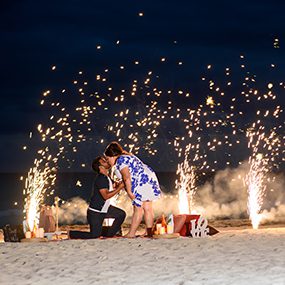 Choose your Cancun Picnic theme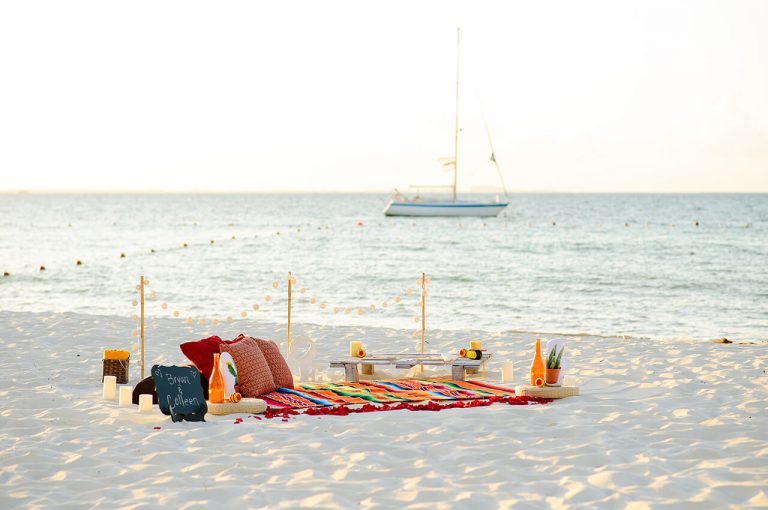 Mexican Theme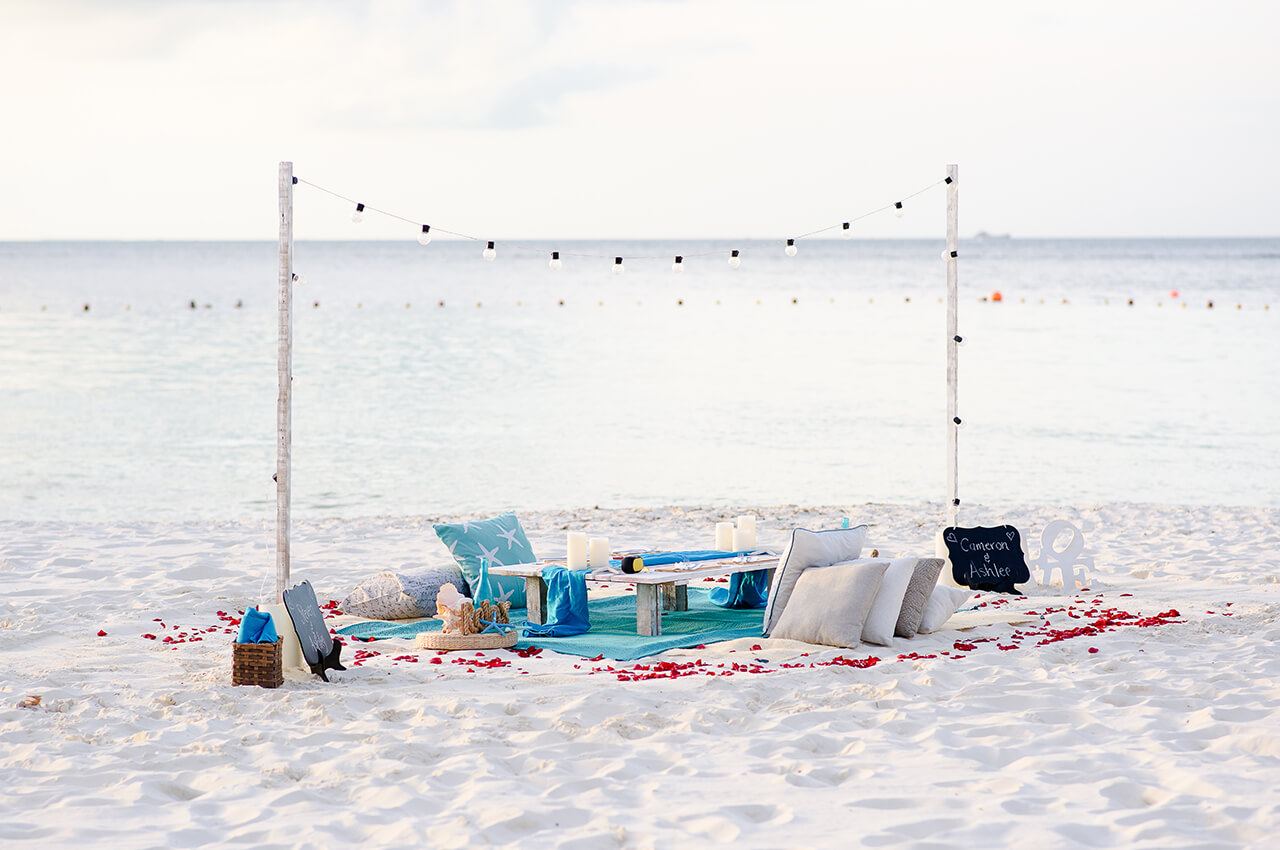 Starfish Theme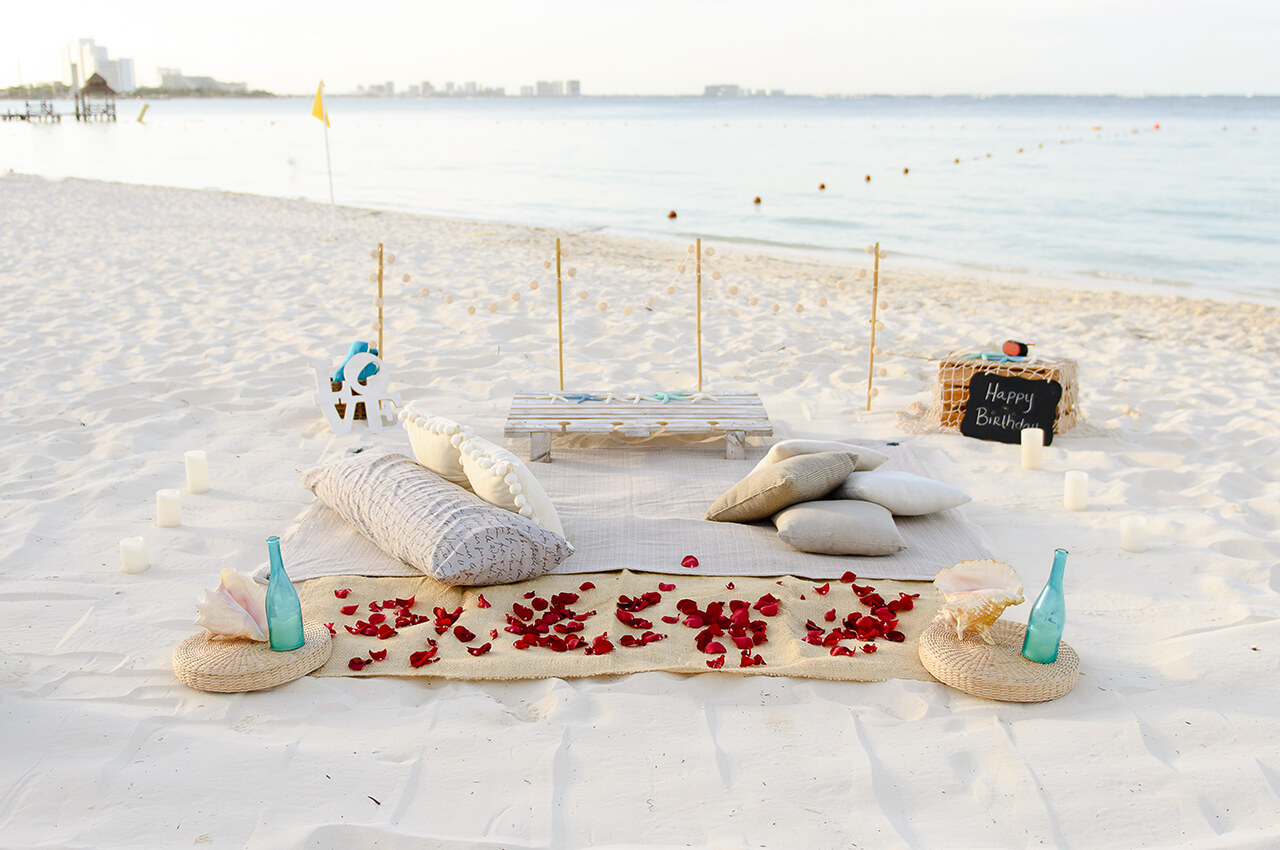 Boho Theme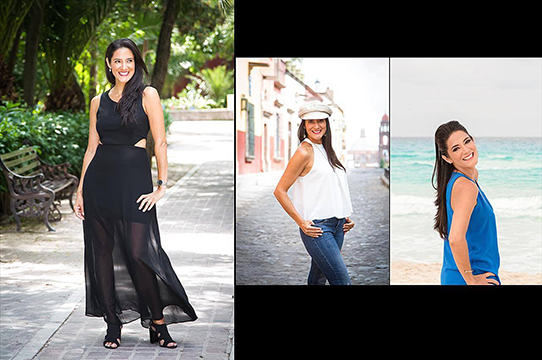 Hi! I am Jill

I have been a romance planner for years. I am originally from Los Angeles, CA and made Cancun my home 15 years ago. My husband and I own a wedding photography business so we have been around the market for over 20 years. I love gathering ideas and creating beautiful scenarios. Eventually, I got into wedding planning but preferred more intimate events like dinner planning. I love hosting meals and cooking so every picnic always has my special touch. I most recently started planning marriage proposals which is where the picnics started. Allow me to host a romantic picnic at the beach for you
Send us a Whatsapp message by clicking on the icon